The Bell Chapel
APRIL 2019
We are proud to announce the completion of our permanent chapel. The chapel can seat about 100 guests on actual old style church pews. It overlooks the valley and is within walking distance from The Shed.
The pulpit is handmade and blends in with the rustic, natural style and design of the wedding venue. Instead of the traditional pulpit, there is also an antique lectern available.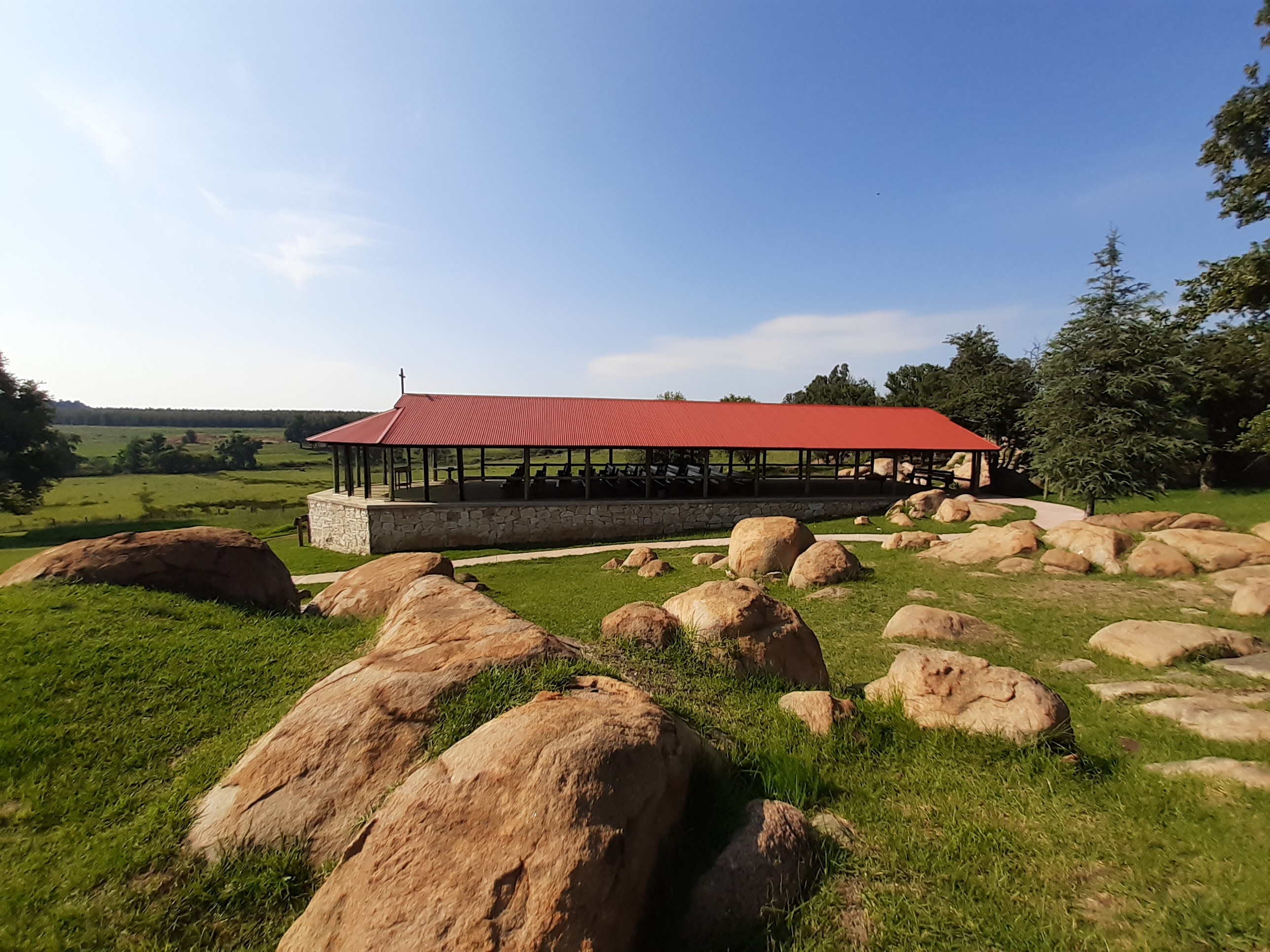 The Anguni Boma
JANUARY 2018
Due to increasing demand, we are pleased to inform guests that we have built a boma on the lawn of the Angunis allowing guests a shared braai facility.
If different groups of guests are accommodated in the Anguni complex, this is an ideal opportunity to share the boma and make new friends!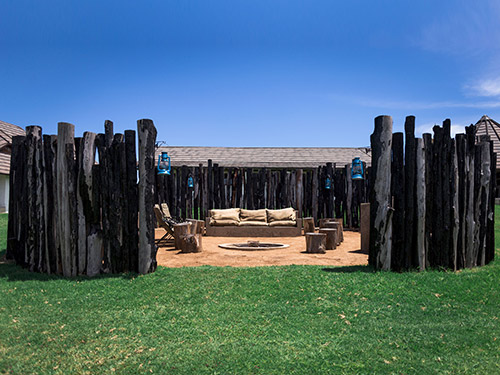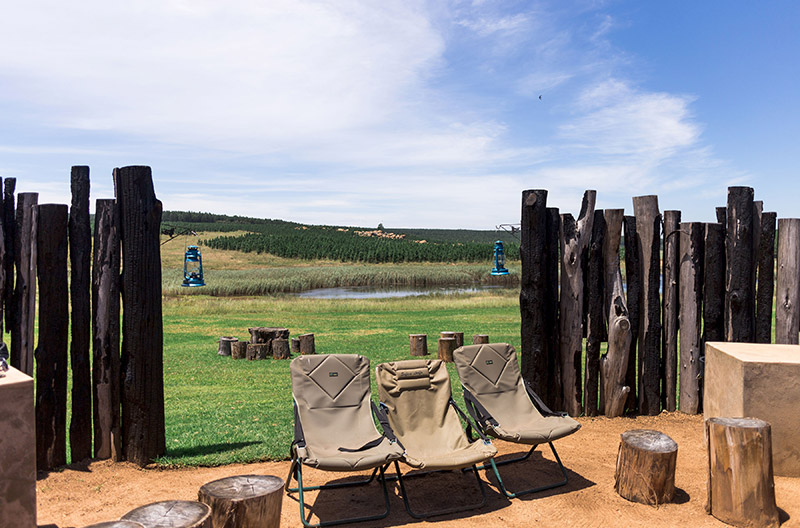 The Dam wall broke
DECEMBER 2017
We are heartbroken.
Springgrove Estate regrets to inform you that on 29 December 2017 a cloudburst occurred depositing 200mm of rain in one afternoon on the estate. A deluge of water (the largest in living memory) swept away part of the dam wall of the large dam which features prominently on this website. Obviously the dam is now empty.
Over the past year, mother nature has done her job beautifully and has covered the empty dam bed with wild grass and flowers. We have decided to keep all the photos of the dam on our website as a memory of how beautiful it looked.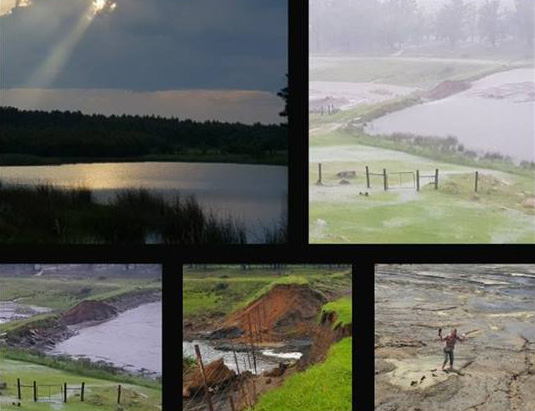 Classical Music Event
OCTOBER 2017
A most successful music event was held at The Shed at Springgrove Estate weekend of 6 to 8 October. Two top guitarists Nathan Smith and Gert Lubbe together with violinist Johan Viljoen kept guests entertained, also prompting some spontaneous sing-alongs! The guests feasted on the most delicious meals and brunch on the Sunday. The pouring rain added to the atmosphere.
Contact us if you too want to share in the magic that an event at Springgrove Estate has to offer.